The past week I spent i Finland were I first ran the World Cup Sprint, the unofficial Mix Sprint Relay and finally the prestigious Jukola relay. I had some good and bad races and it all ended up with a 12th place in the sprint, gold in Mix relay and a 4th place in Jukola with Halden.
World Cup round: I was really looking forward to these sprints because of my focus on sprint i Italy later this year. I wanted to get a feeling of my level. I think I have been training very well since the European Championsships and I feel stronger and faster. But at the same time I arrived in Finland a bit tired after hard training, not enough sleep and stress after this summers last exam.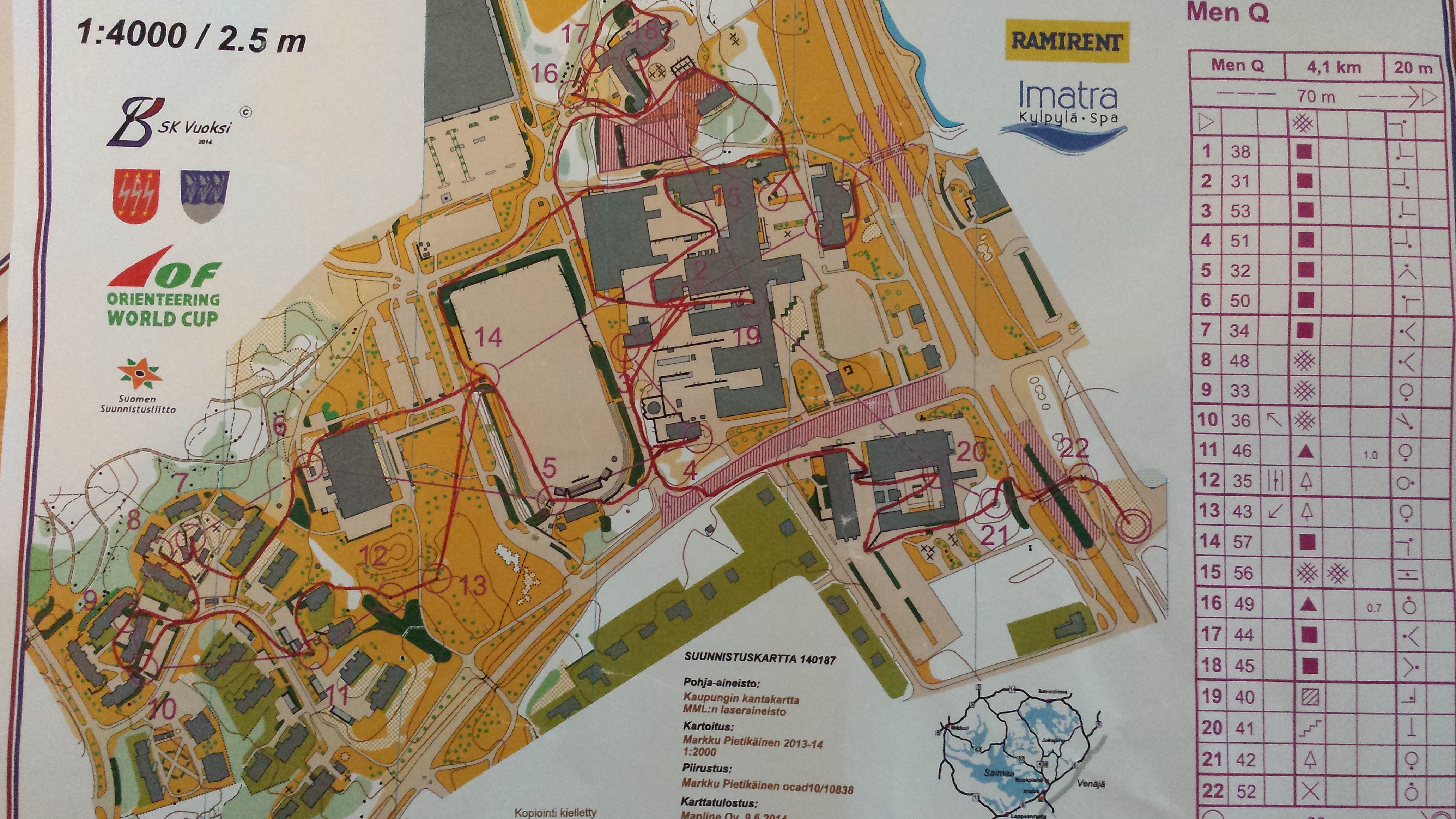 The qualification went well and I was prepared for the fences and the challenges that it would give. There were a lot of times I was unsure of the best choice so I just picked one. I only took one 'bad' choice and I lost several seconds. It was to the 18th control. I ended up in 6th spot 14 seconds behind Jonas Leandersson. I was really pleased with this result because I felt I had more power to give.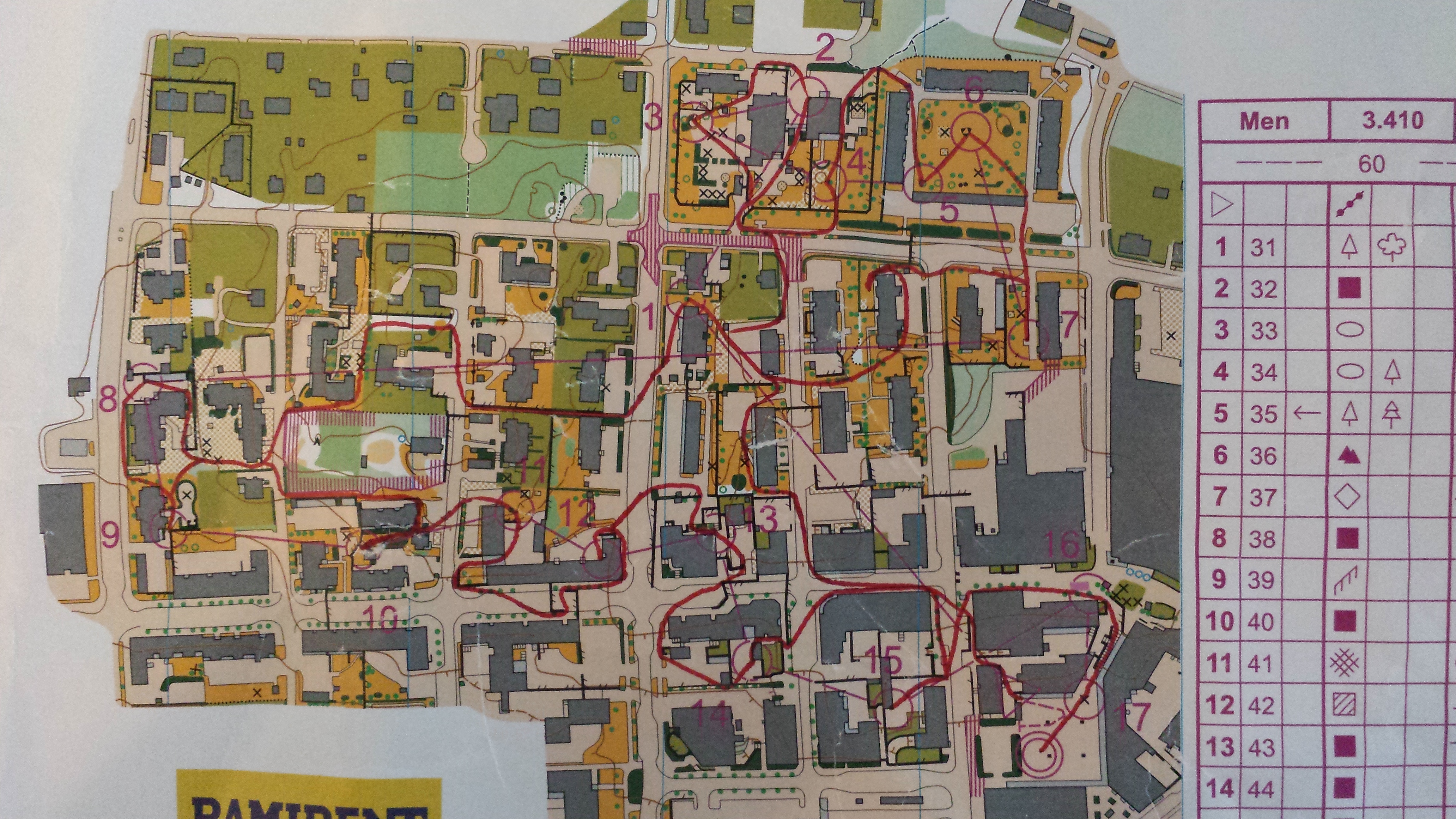 After a good qualification I was full of confidence and excitement to make a good performance in the final. I knew that the terrain in the final would be much different from the qualification. I also thought that they would use some fences again but I didn't expect it to be so massive. I guess it is the most difficult sprint I have ever run. You were really challenged all the time and you got in and out of your flow all the time. I found a rythm from the 2nd control to the 6th and then again from the 9th until the 13th and finally from 14th until finish. I really struggled with the route choiches and especially on the long leg. I have to say that I think that this was too much. I think the leg to the 8th control was a bit more about luck than skills to find the best route choiche. When you have to stand for maybe 5 seconds just to find a duable way to the control and maybe 10 seconds if you should compare it with another alternative it is too much. I lost a lot of time on this leg both because of a bad route choiche and I ran in to a trap. I lost 37 seconds and I ended up in 12th place 47 seconds behind. From the split times I see that I kept pace with the best from the 10th control and home. I guess the speed is there I just have to keep my orienteering together.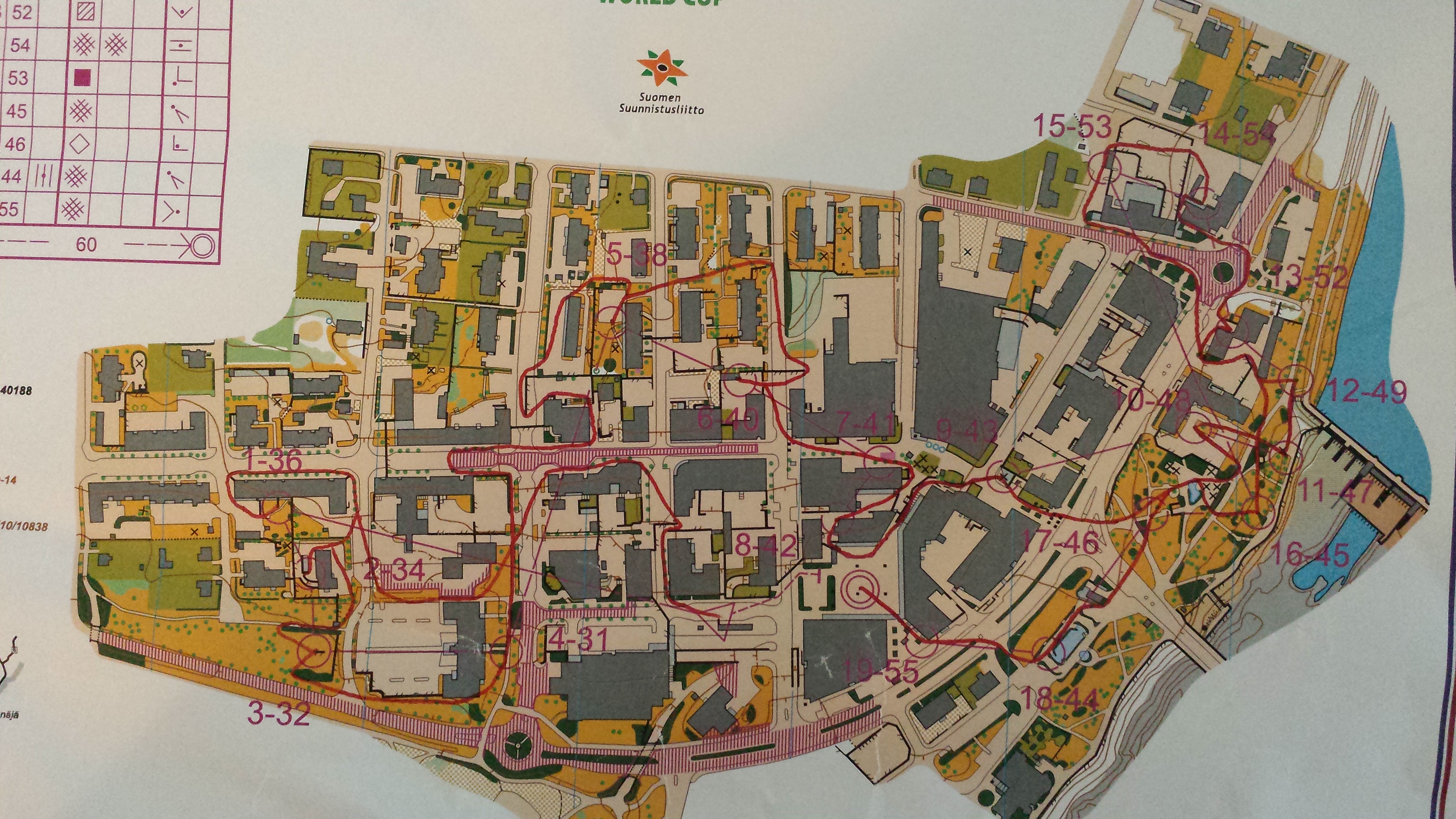 The last competition of this World Cup round was the unofficial Mix Sprint Relay. We ran with the same team as will run in Trento this summer. So our hopes were high and we knew that we had a team that could win. Again it was difficult orienteering but also more fair than on the sprint final. We ran 4 good races with great disciplin which gave Maja the pleasure of securing the victory with about 24 seconds to the swedish second team. This relay is something we are looking forward to in Denmark. We know that we have a great chance of medal and even winning the World Championsships in Italy. It would be great fun to win a gold medal with those guys :)
Jukola: In this years Jukola I was selected to run the 5th leg in Haldens first team. It is the first time I run one of the late legs in our first team. Normally I run one of the first legs. All the guys was really ready to beat Kalevan Rasti this year. We knew it would be very tough but the terrain should suit us. The relay started really great and Esben ran a great 1st leg and that really motivated me. But from there on the relay started to go run from us. The 6 rest of us did mistakes on our legs and we can't be satisfied with a 4th place and so many mistakes. We were never in the battle for the win which is frustrating when you look at the quality of our team. I was really disappointent with my performance. I went out around 6min after the leading teams and 2min after Kalevan. Tore Sandvik said that we had 3 legs to close the gap to Kalevan so I should not try to take it all on my leg. I was really focussing on not to open too tough. I kept focus on my orienteering and on the 2nd control I saw Kalevan. This changed my focus a bit. I thought that it would be great if I could get a gap. I actually managed to make a gap but then I did some hesitation and suddenly he was there again. I tried a couple of times without any luck. In the end of the course I tried once more but this time I forgot to orienteer carefully so I ended up doing 2 mistakes. I would guess it was 1½-2min in total but lucky for me Kalevan went with me in my mistakes. But it was just not good enough. I ended with the 2nd best time and picking 40 seconds on the leading teams but it was not enough. We have to do better if we want to beat the other teams.