I've now been home for some days and have had some time to think about this years fantastic WOC. For me it was almost unbelievable on every possible way. Of course the highlight of the week was to win the Gold i Venice. I had an amazing race and was so surprised that it was enough to win and to top the day both Tue and Maja won a bronce medal. It felt so good to have more team mates suceed on the same day it just made it all more fun.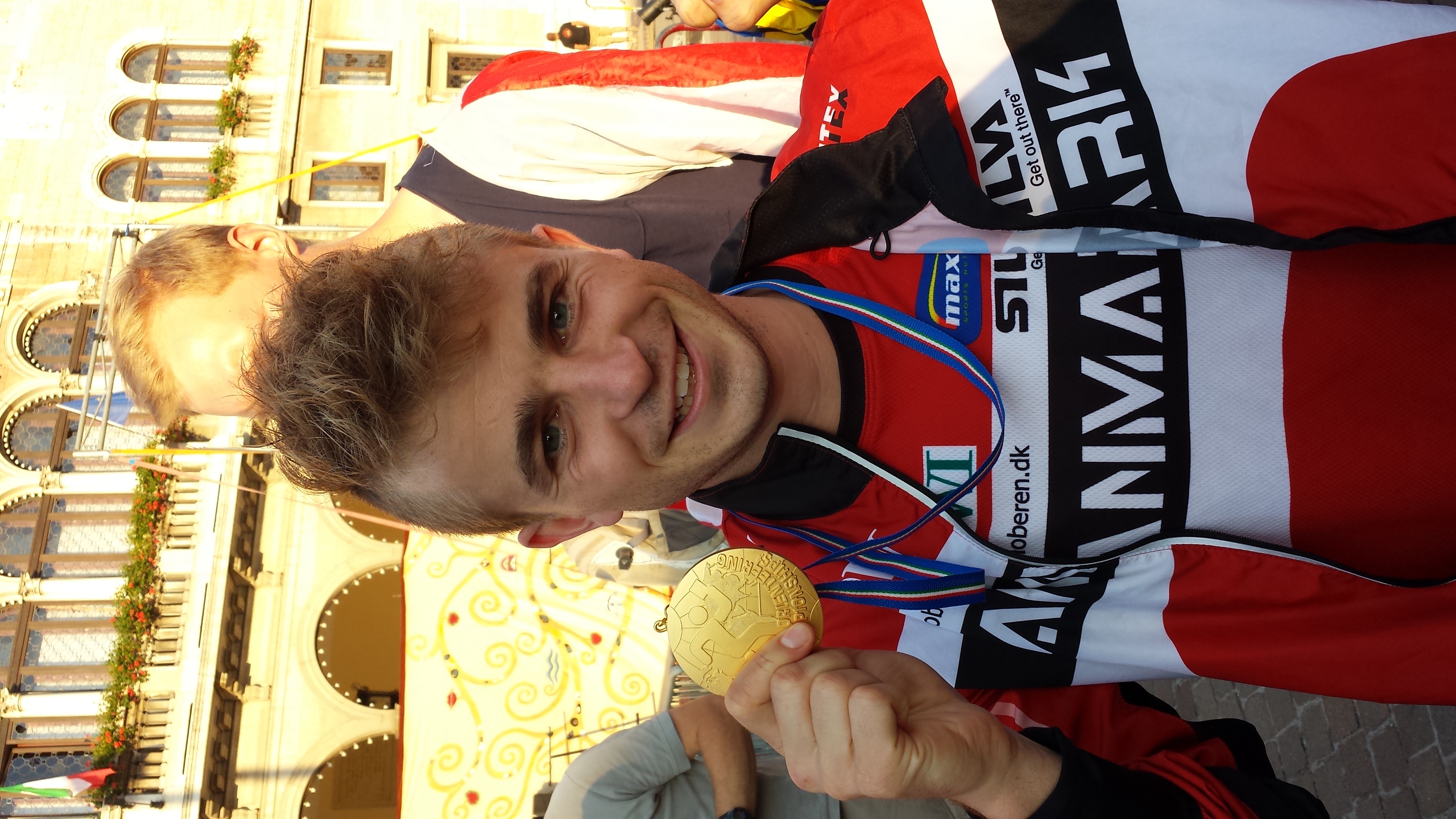 For me it was a very special feeling to win. I have had so many problems with my feet during the past 3 years. I missed last years WOC because of stress fractures in both feet and I have been very patient with the rehabilitation so it means so much to see that it has paid off. It really makes all the hard work in the fitness center worth it. There are so many feelings passing through your body when you achieve such a big result and I was so lucky that my mom, dad and grandmother was there to see me win my first WOC Gold medal. The only thing I really missed was my probably biggest fan which was my grandfather. He passed away earlier this year so this was the first WOC in many years where he hasn't been on the sideline. So that was very sad and that's why this Gold is to him. He would really have loved to be there that day.
How did we in Denmark get such succes on the sprint in Venice. It's very simple. We were best prepared. Tue had drawn a very detailed map of the entire area so we have made a lot of courses and legs on that map. Together with this and a lot of hours spent on google streetview we had confidence that we could handle whatever the course setter gave us. The only thing that could surprise us was fences which we knew there would be. So the job was to scan the route that we knew would be best for fences. Also when we arrived at the quarantine we knew that we could only start at two different places so it was easy to set your mind to be ready for the beginning of the race. My race was almost perfect execpt for a bad route choice to the 11th control where I thought I could run a good left route choice. I realized my mistake early and could correct it and only loose about 10s. Everything else was perfect. When I finished with the best time with more than 30s I knew that this could be something big. I just had that feeling inside because I have had such a good run and great speed.