HOME
Details

Written by

Søren Bobach

Category: News Søren
My competition season started 2½ weeks ago and is soon over but I have managed to get some nice results. My first competition this year was the Danish Championship in relay where I ran the first leg for my new club OK Pan Århus. The whole team did excellent and we won a clear gold medal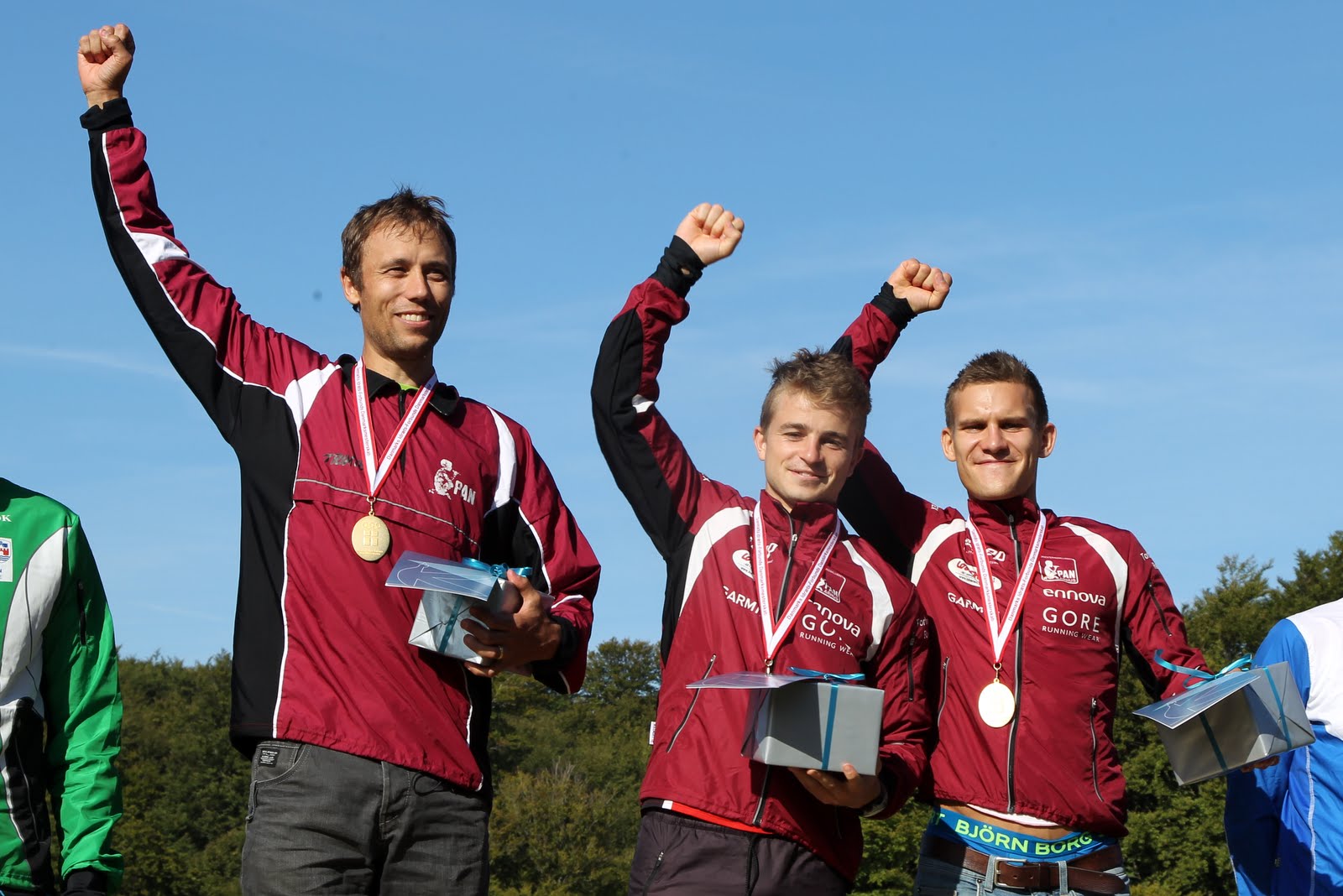 I was trusted with the first leg on our team and I was really excited. It was my first competition in a very long time. I had no idea how my physical og technical shape would be. Before the race I planned on trying to keep pace with the front and concentrate on my orienteering. If I felt strong in the end I would try to break away. The race didn't even went nearly as planned. I took the front from the beginning and only a few followed my closely after the few first controls, and then when I maybe had a shorter forking I was totally alone in front. I knew I was first so I just tried to push hard and focus on the orienteering. I did a really great race with maybe only 1-2 small mistakes so I was really satisfied. When I finished I was really happy because my body had been great and the orienteering worked well and I actually ran the 2nd fastest time overall. I gave my team mates a good position which they defended perfectly and we had a margin of more than 5min to the next team..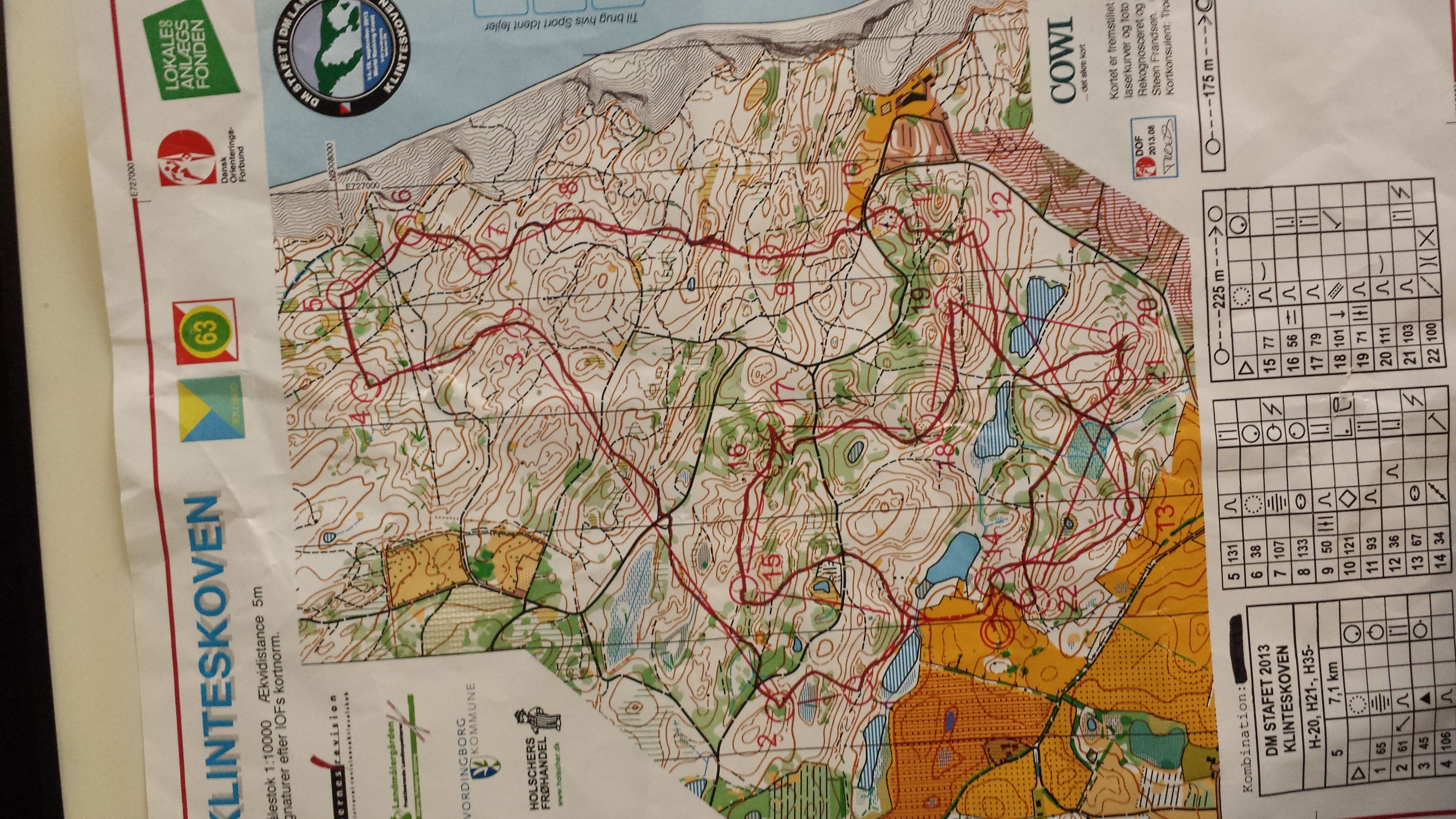 Danish Champion for Clubs: This weekend I ran the Danish Championship for clubs and that was not a succes. It was a nice and fast terrain which I didn't manage at all. I think I have forgot how to run in these kind of terrins. When I'm looking on the map I almost ran straight on every leg(sorry for the missing routechoices) and that isn't always the best in this terrain. My biggest mistake was on control 12th where I did like a 3min mistake. I didn't understood the map and was careful enough in how I attacked the control, so I got lost in the green where I found a lot of things I would have put on the map. I ended up going back to the yellow before I 'walked' into the control. But that was not my only problem that day. I guess I focused to much on running fast and forgot to actually find my way, which resulted in a lot of small mistakes near the controls and I guess I have lost a total of 5min. That's way to much in this kind of terrain and I ended up getting beated by some 'old' stars which I should have beaten. I guess I'm not comfortable enough with my pace at the moment to focus on orienteering in that kind of terrain. But that will come for sure. So I learned a lot from the mistakes I did.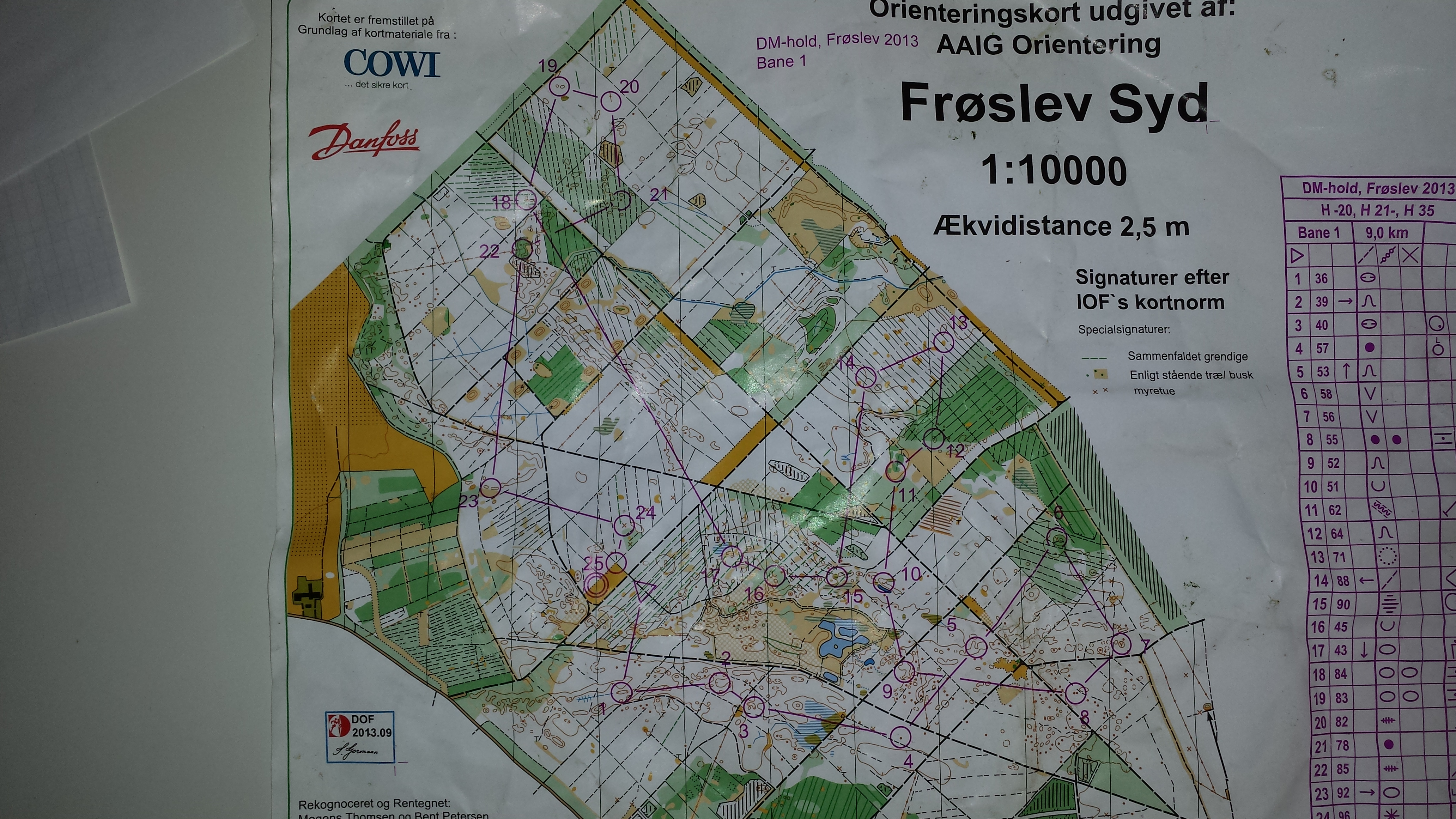 Details

Written by

Søren Bobach

Category: News Søren
The day is finally arriving when I'm about to compete again. On saturday I'm running the Danish Championship in relay for my new danish club, OK Pan Århus. I'm really looking forward to compete.! My last competition was Blodslitet 47 weeks ago so it has been a long jurney to come to this point once again. I think we have a really big opportunity to go home with the gold on saturday. We have a strong team of me, René R and Rasmus D and our biggest rivals will be Faaborg who has two 'old' stars and Tue L, so we really have to watch out for those. I'm not in my best shape, so think I'll struggle with the pace at least in my head ;) Can't say that I'm in a bad shape because I'm actually stronger than I had expected after such a long break. But we will see.
Like I said earliere it has been a long journey back. It as been ups and downs, with small problems and pain sometimes followed by periods with nothing at all. Worst part is that no one could definetly say that I can come back to elite orienteering. I just have a big wish to comeback so I have been patient and trying to play by the rules my doctors and physiotherapist have given my. It hasn't been easy and I have slipped some times but overall I have done it 'by the book'.
I'm currently on my 20th week of running and now able to run 5h20min a week. I have had a steady progression as the picture below shows. According to my phisotherapist I'm actually ahead of the schedule she made in the beginning, so we are taking a couple of weeks where I stabilize the running to make sure that we don't rush anything. Normally my week of running consist of 1 fast training, 2 trainings in terrain and 2 on paths. The rest of the training is strenght and mostly on my roadbike. The past weeks I have maintained a steady level to be sure that my body can handle the progression in running, because that is the most important part. There is enough time to be ready for next years WOC.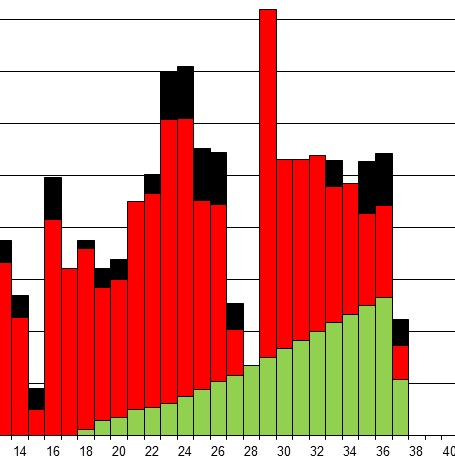 In the near future I'm planning on running 25-manna, going on training camp in Halden, maybe Smålandskavlen and 10mila camp. And maybe the national coaches will bring my to Switzerland so I can run the Sprint Relay and maybe even the Middle distance at the World Cup. I'm starting to feel like an orienteer again :)
Details

Written by

Ida Bobach

Category: News Ida
Det blev et vm uden podieplaceringer for mig, så resultatmæssigt blev vm slet ikke så godt som jeg havde håbet. Dog tror jeg, at det blev et vm, som jeg kan lære rigtig meget af.